-Pacesetter Homes REALTOR® Representative-
I have been working alongside Pacesetter Homes for the last 10 years! I love representing their business and new builds in Saskatoon. As a proud member of the Qualico family, Pacesetter Homes Saskatchewan shares in a rich 70 year home building history as one of western Canada's most successful builders. If you and your family are considering a new home in Saskatoon, you'll be confident you chose the right builder. Contact me today to get started in building your dream home, or choose from one of the many spec plans currently available!
- Qualico Homebuilders Consolidate Saskatchewan Operations-
Saskatoon, SK – As Qualico marks its 10th anniversary of operating in Saskatchewan, its homebuilders in Regina and Saskatoon will consolidate under one common brand, to become Pacesetter Homes Saskatchewan on January 1, 2021.
Qualico introduced its first premier homebuilder to the Saskatchewan market in 2011, with the opening of Pacesetter Homes in Regina. It quickly became an industry trailblazer, winning awards for home design quality construction, energy efficiency, and industry-leading customer service.
Montana Homes was acquired by Qualico in 2013, and is a leader in Saskatoon's homebuilding industry. As a crowning accolade, the company has received the Avid Ratings' Gold Award for small production builder, twice in the past several years.
"The decision to consolidate Pacesetter Homes and Montana Homes under a single brand was a natural progression in the Saskatchewan market," said David Eggerman, Regional Vice-President, Manitoba and Saskatchewan, Qualico. "The accomplishments of our teams in Saskatchewan stand as a testament to perseverance, dedication and hard work. I am confident Pacesetter will continue to be the builder of choice in Saskatchewan."
The Bonus Room in showhome built by Pacesetter Homes in Regina.
While both brands have exemplary reputations, Pacesetter was chosen as the brand in Saskatchewan to be consistent with Qualico's other regions. The Pacesetter brand also operates in Edmonton, Calgary, Dallas and Austin, Texas. A consolidation of branding will ensure an even stronger presence in the homebuilding industry throughout Western Canada.
Centralizing operations will enable the brand to better serve homebuyers in the province, while continuing to strengthen relationships with those working in the homebuilding industry.
"Through merging business units we are able to create stronger partnerships with our suppliers and land developers, and add more value for our customers," said Kal Hourd, Vice-President, Pacesetter Homes, Saskatchewan.
To add to its product offering, Pacesetter Saskatchewan has plans to start construction on net-zero homes in both Saskatoon and Regina. This will help the business unit to continue its position as an industry leader in Saskatchewan, and to prepare for when more stringent building codes come into place.
The kitchen within a showhome built by Montana Homes in Saskatoon.
"This will enable us to go to market with a unified and improved product," said Kara Sharp, Marketing Coordinator, Pacesetter Homes, Saskatchewan. "This includes both interior and exterior finishes, energy-efficient building practices, sales and customer service."
Existing homeowners will not be impacted by the brand change. Homes that are currently under warranty with Pacesetter Regina and Montana Homes will continue to receive the same excellent service from the customer care teams located in either city.
Despite challenges homebuilders in the province have faced in the past couple of years, including the COVID-19 pandemic, Qualico's homebuilders have gained positive momentum. Adopting a common brand throughout Saskatchewan signifies Qualico's growth over the past 10 years, and its commitment to the province and its homebuyers.
Qualico's stability and mutually beneficial working relationships with the land developers has allowed Pacesetter to secure lot positions in both Regina and Saskatoon to ensure continued success in the future.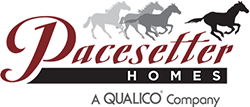 This gorgeous 2-storey home is perfect for a growing family. Featuring 2284sf of living space, 4 bedrooms upstairs, a bonus room, a main floor flex room and gorgeous two-tone kitchen with quartz/tiled island. It's stunning!  Contact me TODAY to view 315 Dagnone Cres! - THIS HOME IS NOW SOLD!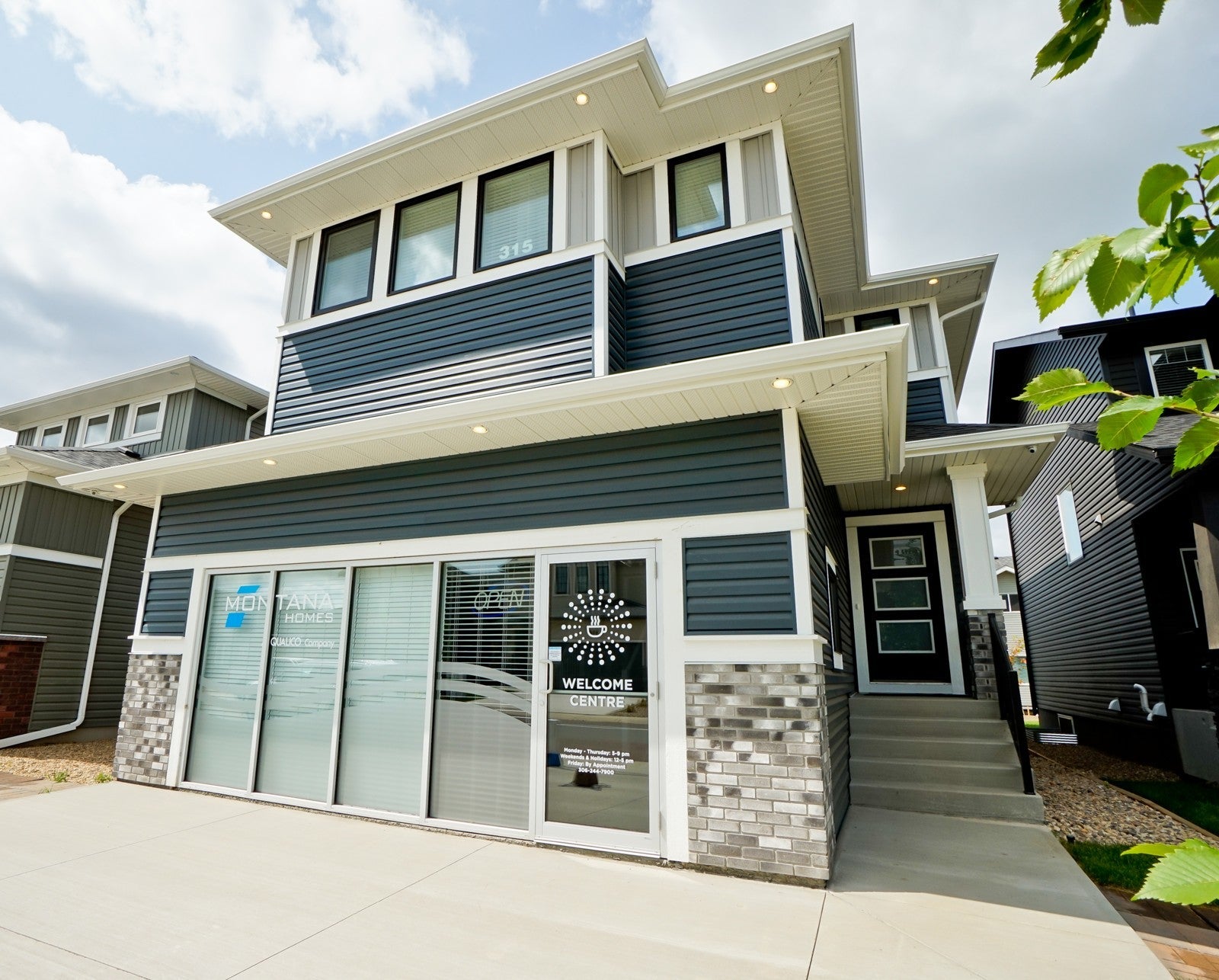 I am very excited to announce my partnership with Montana Homes, as their preferred REALTOR® representative!  Montana Homes is a proud member of the Qualico family, sharing in a rich 60 year home building history as one of western Canada's most successful builders.  They offer a full range of home options, deliver homes of superior quality and design and are committed to creating better homes and communities for life, work and play.  "Montana Homes, They Speak For Themselves"!
Currently, Montana Homes has available homes and lots in Brighton, Evergreen, Rosewood, Apsen Ridge and Kensington.  Contact me today to view floorpans and start the process to build your new home, or to view of of their currently listed homes.

The Lodges, in Evergreen, is a townhome project that I have the pleasure of showcasing.  With 3 floorpans to choose from, these townhomes are the perfect combination of rustic charm and urban living. The chalet inspired exterior and proximity to the Northeast Swale preserved natural land – including the Meewasin Trail – will make you feel like you are miles from the hustle and bustle of Saskatoon. Because your condo fees cover the maintenance of your front yard and snow removal, you will have plenty of time to relax and enjoy the community's nature trails and your barbeque-ready backyard, all set with a private deck and privacy fencing.

Your townhouse at The Lodges comes complete with modern luxuries like a spacious double-car garage, and stainless steel kitchen appliance package.  Although surrounded by nature, Evergreen has an Urban Village design that promotes a pedestrian lifestyle, making it easy to access big city amenities. Especially when you live at The Lodges, which is just a stone's throw away from the Village Square.
Check out my "
Featured Properties
" for more information on The Lodges townhomes!  Starting at $299,900!!  ~~SOLD OUT~~